SEC Awards More Than $104 Million to Seven Whistleblowers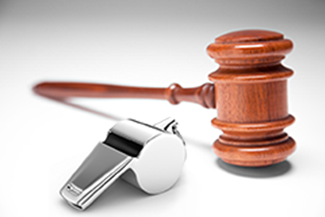 Today, the Securities and Exchange Commission recognized the valuable contributions of seven individuals who assisted in a successful SEC enforcement action. Their combined award of over $104 million is the fourth largest in the history of the SEC's whistleblower program.
These individuals provided specific and credible information that helped prompt or significantly contribute to an SEC investigation. They sat for interviews, identified potential witnesses, and provided documents supporting allegations of misconduct.
The SEC's Chief of the Office of the Whistleblower, Creola Kelly, acknowledged that these whistleblowers played an integral part in the SEC's enforcement efforts, and their information helped detect and prosecute wrongdoing in a timely manner.
It's important to note that whistleblower awards are paid out of an investor protection fund, which is financed entirely through monetary sanctions paid to the SEC by securities law violators. No money has been taken from harmed investors to pay these awards. As set forth in the Dodd-Frank Act, the SEC protects the confidentiality of whistleblowers and does not disclose any information that could reveal their identity.
It's not something any employee anticipates, but if you find yourself in a position where you need to report fraudulent or illegal activity by your employer, it's essential that you're protected. For over two decades, Helmer Friedman LLP's Beverly Hills Whistleblower Attorneys have been advocating for employee rights. They've even successfully taken one case to the Supreme Court of the United States and won with a unanimous decision. So if you or someone you know is in this situation, don't hesitate to reach out for help.